We are so happy you joined! Edit
Getting started on Celestial Equine may seem overwhelming at first, but is actually very simple!
Celestial Equine Overview
Celestial Equine is a browser-based fantasy equine SIM for all ages! Basic game-play is completely free, but upgraded features are available in our special Cash Shop. Players can create their own fantasy horses, register them in clubs, compete in shows, battle (in-development), and breed to create unique genetics. Celestial Equine features 18 unique worlds, which are unlocked through game-play. Each world houses unique breeds, shops, clubs, competitions, mini games, and more! With so many interesting features, players can choose to focus on a single game-play aspect, or attempt to master multiple areas of the game! Whether a player is interested in breeding unique genetics, playing mini-games, or winning competitions, Celestial Equine users are sure to be amazed!
Thank you!!
How to get started:
After completing registration, you will find yourself at the welcome page (awesome!). At this point in time, many users are scratching their heads trying to figure out what to do next. As mentioned in the overview above, Celestial Equine activities are divided up into 18 different worlds. To really start enjoying the game, it is important to start unlocking worlds! Every new member is given a starter pack upon registration, which includes 2 free World Coins. These coins can be used to unlock two worlds!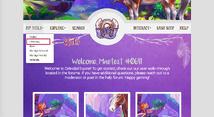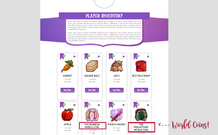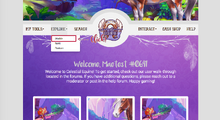 Once you have unlocked your first world, click "enter world" to browse World Content. Each world has unique breeds, clubs, competitions, beauty contests, and more! To learn more about each activity, feel free to access the "World Content" guide from the Wikia!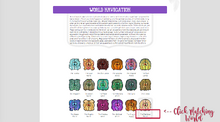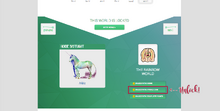 After creating your first horse and checking out world activities, we love to encourage players to get involved in the Forums! Celestial Equine has amazing members who love to help our new players get started. There are many categories, including new member introductions, to help facilitate member interaction.
Lastly, we also encourage all new members to collect their bank salaries as soon as possible! The Bank can be accessed from the "Explore" tab in the navigation bar.
Here's a quick step break-down of what was discussed in this guide:
View Inventory
Unlock two free worlds
Create first horses
Enter Competitions and/or Beauty Contests
Browse Forums to meet new players
Collect first bank salary
Game Terminology
Edit
Celestial Equine has a few special terms that are important for users to understand. Take a moment to review the following terms:
Coins: the standard currency of Celestial Equine
Gems: the premium currency of Celestial Equine. Gems can be purchased at the Cash Shop or earned in the referral area.
World Coin: These are used to unlock worlds